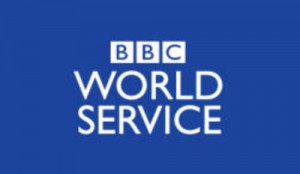 The BBC has announced the launch of World Service content on FM radio in the Libyan cities of Benghazi and Misrata.
The BBC World Service exists to provide accurate, impartial and trusted news around the world – balanced and reliable news and information plays a particularly important role for audiences during times and in areas of conflict.
BBC Arabic has an established audience in Libya on TV as well as SW and MW radio and we are pleased to be extending our availability to FM radio. The programming is principally in Arabic radio, with the addition of the World Service English Newshour programme once a day.
Liliane Landor, BBC Controller of Languages, said: "This year has been a very difficult one for Libyans. It is important for local people to have access to news and information that they can trust, and the BBC has experience of delivering that.
"We know the people of Libya are keen listeners of BBC Arabic and they regularly participate in our interactive programmes, use our Arabic web service and watch BBC Arabic TV. The new FMs will give the people of Benghazi and Misrata somewhere to turn to for news they can trust and know is accurate."
The Arab Spring and events in Libya have been comprehensively covered by BBC Arabic on radio, TV and online.
The new FM radio services are now live at Benghazi : FM frequency – 91.5 MHz .Output is predominantly the live stream of BBC Arabic radio with the WS English Newshour 13:00 GMT edition incorporated and at Misrata : FM frequency – 91.5 MHz .Output is predominantly the live stream of BBC Arabic radio with the WS English Newshour 13:00 GMT edition incorporated