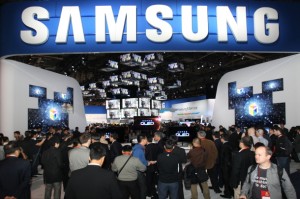 Cultural Traction 2013 Report , released today , has placed Google , Apple , Samsung , IKEA , Microsoft , Sony , BMW , Audi , Coca-Cola  and eBay as  top ten culturally vibrant brands .
The Cultural Traction 2013 report involved 62,250 respondents across ten major geographical markets: the US, China, France, Germany, Italy, UK, Australia, Brazil, Hong Kong and Singapore.
The global study into the impact of culture-led marketing, shows that tech brands are making the most powerful connections with consumers, accounting for six out of the top ten places in the ranking. And by achieving high levels of 'cultural traction', these brands are ensuring they stay more relevant to consumers, thereby increasing their opportunities to achieve sustained growth.
Culturally vibrant brands are those perceived to have the most Visionary, Inspiring, Bold and Exciting (VIBE) attributes in research conducted by Added Value, the WPP-owned global brand development and marketing insight consultancy.
Home Furnishing giant IKEA makes a surprise entry at number 4, ahead of luxury car brands BMW and Audi. While the top brand, Google, is less than 20 years old, Coca-Cola is clocking almost 130. Its successful ranking at number 9 indicates that age is no barrier to being a brand icon when culture is used effectively and well to connect with consumers.
Says, Orazio Costadura, Head of Brand and Customer Management, Audi AG, "At Audi we are aware of the importance of continuously shaping our brand, making sure that it is culturally relevant to a high degree – not just in Germany or Europe, but across the world including major markets like China and the US. The results of the Added Value study offer a refreshing, new perspective on how to look at brands, and give us very encouraging evidence that the direction we have chosen for Audi is working."
Lisa Bauer, Executive Vice President, Global Sales and Marketing, Royal Caribbean International, agrees, "VIBE is transforming the way we think about our brand and allows us to look at it through a new lens and understand our position in the overall landscape of brands. The marketplace is cluttered and consumers have more choices than ever. Cultural Traction provides us with the insight to increase our cultural relevancy and lead the conversation with consumers in a meaningful way."
Worryingly for Google and Apple, their VIBE scores have slipped by 8% and 10% respectively in the US compared to last year, even though they still hold on to the top slots. Is Apple losing its shine as smartphone rival Samsung swoops in? Facebook suffered the biggest fall in VIBE score out of all the brands surveyed - down 20% - partly as a result of its troubled flotation and outcry over privacy concerns.
Key highlights of Cultural Traction 2013:
Although Apple emerges ahead of Samsung in the study, leading edge consumers are picking up on Samsung's VIBE. The latter is enjoying a more consistent and stable VIBE across the globe. Apple lead in the US, Western Europe and Australia, but it's a bumpier road in Asia, which suggests a narrowing of the gap between the brands. Currently, Apple ranks ahead of Samsung by market value. Samsung ranks ahead of Apple by sales. The findings in Cultural Traction 2013 suggest Samsung has the greater momentum moving forward.
Mainly due to a single-minded focus to make the world a better place by putting responsible business strategies at the heart of the brand and weaving aspects of these positive changes into their brand stories, expressed and delivered in ways that are responsive to cultural trends.
The big blue and yellow box has built an empathetic persona around the world by focusing its offer and marketing on delivering clever small space solutions that are in tune with the struggling economic climate. It's enabling people to indulge their appetite for design and to refresh their homes by being practical, friendly and enterprising.
Other headlines include:
• BMW and Audi: revving up for success in the race to be the "fourth screen & green."
• Alcohol: Booze is snoozing and losing? Is it a coincidence that alcohol brands are declining as technology brands rise to the top?
• Luxury wars: Is Chanel out-styling Louis Vuitton?
• Dove soars clear of rival Nivea. The only packaged goods brand to receive outstanding scores for 'Inspiring' worldwide.
• Walmart. What's gone wrong in the States? As Target hits the bullseye, what are the brand remedies for Walmart?
"Today, more than ever, it is critical that brands stay apace of culture. Why? Because as much as consumers can tell you about how the world is changing, the world can often tell you a lot more about the consumers of tomorrow," says Maggie Taylor, Chief Executive of Added Value (North America). "It's one thing to be a culturally vibrant brand in one part of the world; it's another to maintain that vibrancy at high amplitude across the whole world."
Added Value's Cultural Traction 2013 report examines how top brands have managed to stay culturally relevant year after year, and illuminates the cultural shifts and trends propelling them. The online study was executed by Lightspeed Research.