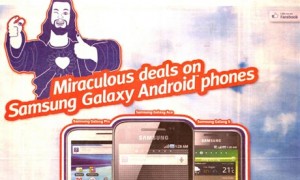 The mobile ad market is headed up fast, and marketers and publishers alike are paying attention. Ad sellers are offering more inventory than ever, and potential buyers are knocking at the gates.
According to research from local display ad platform PaperG, which polled US ad sales executives, nearly 86% of publishers will offer mobile display ad inventory within the next three months. That's less than 10 percentage points behind the number that will offer online display ads.
Interest in mobile ads among potential buyers was similarly huge. Nearly 95% of ad sellers said their clients were interested in buying mobile display ads.
Asked what would help them sell more ads, over two-thirds of respondents cited better education on the value of digital advertising. This proved significantly more important than pricing, which just one-quarter said would boost sales, or even better reporting on performance, cited by just over half.
Whether or not there remains a lack of education on the efficacy of digital advertising, brands are spending more every year—especially on mobile. eMarketer estimates that US advertisers will spend over $2.6 billion on mobile advertising this year, up 80% from 2011. More than $1.1 billion will go toward mobile display alone, slightly smaller than the mobile search market.
Source:eMarketer