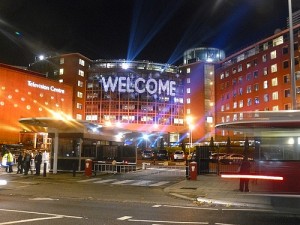 London: The British Broadcasting Corporation (BBC) has admitted that more than half of its programmes are basically a repeat telecast.
The corporation Tuesday admitted that repeats make up 61 percent of shows on BBC TV, the Daily Mail reported Wednesday.
Almost half of programming on BBC2 is old content, compared with 30 percent five years ago. Even on flagship BBC1, recycled content counts for a third of its programmes and has increased in peak viewing times.
Released by the BBC in response to a Freedom of Information request, the figures challenge its claimed commitment to 'original programming'.
Warning that the number of repeats could keep rising as cuts to save the corporation a total of 1.3 billion pounds take hold, bosses have admitted that BBC2 will effectively become a repeats channel, with 56 percent of its content rehashed.