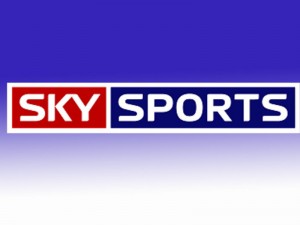 Manchester : Eight Salford Lads are the stars of a new TV advert on Sky Sports. The advert was commissioned by bookmakers Betfred to support their involvement in Rugby League this season. The advert will be shown at half time during every televised game on Sky Sports.
The eight stars of the advert either work for the Salford City Reds Foundation or used to play for Salford's academy.
The commercial features the tense build up to a rugby league game, intercut with dramatic action. Betfred's Head of Media Mark Pearson is delighted with the advert.
"What was most important was to make sure the advert was realistic because it's hard to recreate the drama of sport. That's why I'm very grateful to Salford City Reds for letting us use the Willows and for providing eight lads who were all outstanding. They were all completely natural and professional in front of camera."
The Head of Salford City Reds Foundation John Blackburn had organised the eight players, "The Foundation was delighted to help, the only problem now all the lads want agents!"
The advert was created by Manchester Design and Post production company, Editz.
"We really wanted to create something with stand out value, something that wouldn't alienate true rugby league fans and something that showed the passion of the game," said Rob Pickard, Editz Creative Director.